Group of companies

We operate through worldwide brand names including four members : PASL, VSSA, PASA, AMSS and BITUCO

- Pacific Star Logistics Co.,Ltd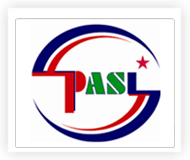 PACIFIC STAR LOGISTICS (PASL)

is an International Freight Forwarding, Shipping Agency, GSSA Service and Logistics company.
PASL offers a wide range of services both in the area of transports and logistics, aiming to provide its customers with a "one-stop shopping" solution, balancing competitive rates with the needs and expectations of market.

PASL many plenty of knowledge is gathered, employees with long-time-experience in the shipping industry lead the next generation to a qualified future. Quality is assured by regular education and our continuous engagement to simply be better than others.
Order picking at bonder warehouse ? Qualified packing service for out of gauge cargo ? Container packing or consolidation of shipments? Outsourced stock keeping for deliveries ? Stripping of import - containers ?
We describe our setup in that field as outstanding. Regular business led us to the most dependable partner for all special requirements. Extensive volumes and intensive partnership guarantee us and our clients an excellent service level for all warehousing logistics.

We have been progressively expanding its scope of business by providing NVOCC Agency services for NVOCC Container Operator. We are now appointed as General Agent in Vietnam for Federated Cargo Line Pte., Ltd. ( Singapore) and Seaways shipping lines ( India ).
- Federated Cargo Line Pte Ltd is established in 2002 in Singapore. The thousands of its own containers plying between South East Asia, China, North Asia and Australia ports will certainly cater all of containerized cargoes for this region.
- Seaways Shipping was established in 1989, in Hyderabad, India. Seaways operates container ships between India, Gulf, Middle East and South East Asia ports.

-
Pacific Star Logistics has been appointed as Vietnam General Agent by Celeritytank Logistics (China) Ltd and Fourcee Asia Pte.Ltd - specialist in the ISO tank industry

For more infomation, pls visit at

www.pasl.com.vn



VIET STAR SHIPPING AGENCY (VSSA)

are now acting as Vietnam General Agent for Shipping lines, NVOCC Principals and Forwarding companies over the world.
At the present, we are now acting as Vietnam General Agent for SYT Shipping and Transportation Pte., Ltd, Amasis Shipping SDN BHD, Starlight Logistics, Vega Orient Line Pte Ltd and other Lines operating in Intra-Asia, SEA ports.
-
Vega Orient Line Pte., Ltd. (VOL)
deploys vessels and managed as Vessel Owner and Operator andoffers value for money, flexibility and consistency in managing your value chain. In line with the
NVOCC routing and services
, it builds on its global alliances with MLO's and Feeder Operators and and Agents Worldwide of 20 Countries in 66 Cities/ Ports to apply the most cost-effective solutions possible.
VOL
continues to focus on its NVOCC Service offering by expanding its strong and successful Asia and India Subcontinent network to the rest of the world. It will grow its asset base of containers and eventually, operate its own vessels in the longer term to deliver a reliable service across the globe.
- Amasis Shipping SDN BHD is a well known Shipping Agency and NVOCC Container Operator with its head offices in Malaysia and branch offices in all SEA major ports.
With a quality network, Amasis is offering the most competitive container service rates for import/ export cargoes within Asian countries. Amasis owns the good condition and large quantity of equipments available at stock. It keeps the shipper always satisfactory whenever placing of booking.
- Starlight Logistics is one of leading NVOCC/ International Freight Forwarder loacted in Mumbai. Starlight Logistics concentrates its services at Middle East and Far East sectors with output capacity of over 20,000 TEUS ex India. It specialized to handle all kinds of cargo to/from all Indian gateway ports and ICDs. Nowadays, Starlight Logistics become a reputed and recognized brand name in India.
-
SYT Shipping and Transportation Pte., Ltd. ( Singapore),
a Reefer NVOCC operator incorporated in 1987. SYTST operates their own fleet of reefer boxes within South East Asia region ( Indonesia, Malaysia, Myanmar, Singapore, Thailand).
VSSA provide full agency services for many kind of bulkers, feeder, tankers, passenger ships to containership calling at all Vietnam ports. Our VSSA wide range of service covers all aspects of vessel operations including inward and outward clearing, crewing, stevedoring and cargo handling by our high skillful staff in all Vietnam ports to bring you a highest efficiency and smooth operations.
Meantime, with our branches at Hanoi - Hai Phong, Qui Nhon - Danang, Ho Chi Minh and other sub-agents we can take care constantly , smoothly and directly of ship owner's vessels even at many different ports of Viet Nam.
During long time of operation, VSSA agency services have rapidly expanded and its present services are encompassing all aspects of shipping operation that the principals may require.
For more infomation, pls visit at

www.vssa.com.vn

Binh Tuong Company ltd

., specializing in manufacturing of incense powder, insence sticks, and mosquito coils, was established in 2009 and came to operations from 2010. Despite their short establishment, Binh Tuong has recruited profesional and dedicated staff and well-trained wokers.
Binh Tuong's office is located at 62 Nguyen Trung Truc, Quy Nhon, Binh Dinh. We have a great factory in Binh Tuong Commune, Tay Son Dist., Binh Dinh Province built on the area of 27,000m2. At present, we have set up 5,000m2 of workshop, storage, heating, and yard areas for drying products and are constantly upgrading our facilities. The factory is well-equiped with a modern production line applying latest technologies in making incense.

With the designated capacity about 400-600 tons of incense powder and 200-300 tons of incense stick per month, we can fulfill any orders at any volume from customers. Especially, our productions can take place normally even under bad weather with the internal heating system. Prducts, therefore, can be delivered to cusomers timely.Moreover, thanks to the factory's superior location, Binh Tuong commune Tay Son Dist., Binh Dinh Province which is the gateway to the west-highland area of Vietnam also the vast area for highest quality input materials in Vietnam, we always guarantee the delivery of greatest quality products with the volume unlimited at the most competitive prices.
For more infomation, pls visit at www.bituco.com.vn
-
Amasis Shipping Co., Ltd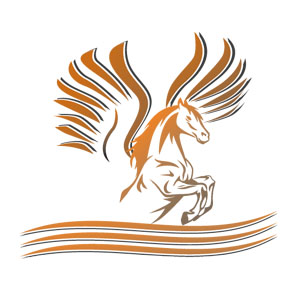 Amasis Shipping Co., Ltd - a division of the Pacific Star Group Viet Nam, are now acting owner box and Vietnam General Agent for Shipping lines, NVOCC Principals.
We have offices in all the major Viet Nam ports. With a youthful, dynamic, highly qualified and experienced team who formerly worked for Shipping Lines such as PIL/ACL,CNC Line ... so well versed in all aspects of ship agency and allied activities. We ensure to provide you the most professional and dedicated shipping services.
We provide full agency services for many kind of shipping operation. We would like to assure you that we are able to handle and secure all shipments on your behalf in all Vietnam ports.
For more infomation, pls visit at www.amss.com.vn

We want to bring more fun and attractive for children through the world of toys. With these products, and an educational quality high. We want to give happiness to your family. and the intellectual development through the use of our intelligent toys. The Parents always get the best price currently.


For more infomation, pls visit at www.vhtrading.com.vn